The Value of Educational Funding in the Workplace
Posted: Megan Weekley
Date: December 20, 2016
A study conducted by EdAssist sought to find whether learning culture is an important factor in developing positive strategies for recruitment and talent retention. Overall, the survey overwhelmingly suggests that a strong commitment and financial support for workplace learning not only helps to drive recruitment, it also helps to curb employee turnover.
Driving Recruitment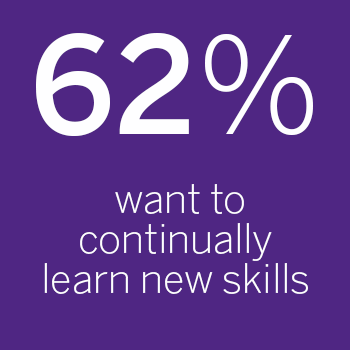 79% of all employees feel that tuition assistance is an important or very important factor in joining a company
60% of respondents would pick a job with favourable development potential over one with regular pay raises
62% want to continually learn new skills
Driving Talent Retention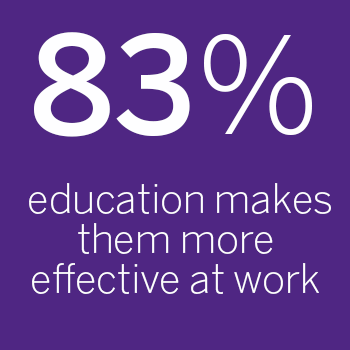 81% of respondents state that educational funding makes them more likely to stay with the organization
77% say that educational funding improved their opinion of their employer
86% call educational funding important to job satisfaction
83% say the education they received makes them more effective at work
Building a successful educational funding program
With commitment to learning culture being an indispensable part of the modern workplace, how can HR leaders help to build successful educational funding programs? The EdAssist survey suggests:
Embrace shorter, condensed learning, such as boot camps, certificates, and micro learning sessions as cost-effective complements to traditional diplomas and degrees
Develop reporting strategies that track employee participation in workplace learning to chart progress against retention and talent management goals
Create synergies between educational funding and performance management, as well as succession planning
To ensure your organization is delivering on employee and employer goals, develop metrics to continually monitor program offerings to remain competitive.
With recruitment and talent retention occupying the bulk of an HR leaders' time, prioritizing the development of workplace learning culture through educational funding programs will guarantee success for both you and your organization.
and receive updates on program, career tips, industry trends and more.