When Training is NOT the Solution
Posted: Apr 5, 2017
By: Christine Wilton
"Our people need communication training."
"We need to do some team building."
"We need a project management toolkit."
I can't count the number of times I have heard similar requests from clients over the past 10 years at Continuing Studies. I have come to learn that these statements are usually a sign that a needs assessment has not been conducted.
In some cases, a manager is tasked with checking off the training box requirement so that everyone can get back to their "real work". In these types of organizations, training is often seen as an employee benefit, and not as a strategic tool to help achieve business goals.
A needs assessment will identify gaps or deficiencies, in knowledge, skills or abilities. It will help you define the difference between what is happening, and what should be happening. It will save you time and money. This is my favourite part of working with our clients, as we get to discuss challenges, opportunities, and identify more specific learning needs.
Sometimes, we determine that training is not the solution, which tends to surprise some people. Here are a few examples:
The organization or team does not have clear goals or expectations
Hiring practices need adjustment to ensure candidates have the proper competencies
Employees are lacking tools or resources to do their jobs properly
Compensation and reward packages are driving the wrong behaviours
Employees are not receiving the coaching or feedback they need to learn or improve their performance.
Let us find the solution
Working with a learning and development partner can help you analyze your problem, identify your gaps, and determine if training is the proper solution for your organization. It also can give you a valuable second opinion. This is a complimentary service we enjoy providing at Western Continuing Studies.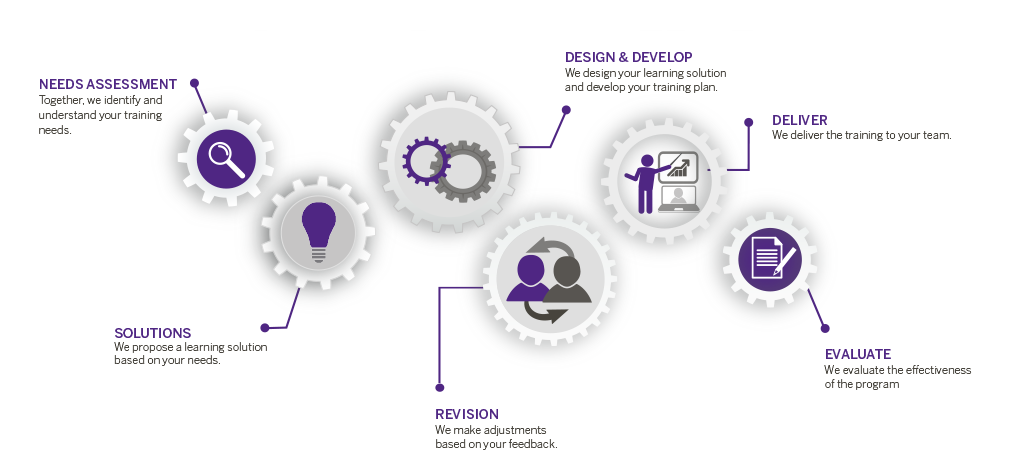 ---