Professional Certificate in Business Essentials Update
To adapt to a changing environment, and meet the needs of our learners in the coming year, this program is currently under review for 2021-2022. Please contact our office for programming options.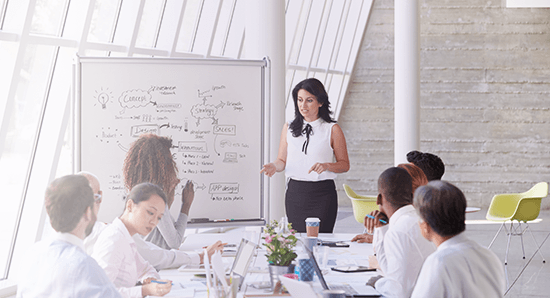 Learn to balance people management with task management and achieve business goals.
This 6-course accelerated certificate will help develop the competencies essential to achieve success in a management role. You will develop and practice skills in six cross-functional areas of management:
Leadership
Project Management
Conflict Management
Financial Management
Performance Management and Communications
Strategic Planning
Designed for
Anyone new to a management role or current managers who have little or no formal management training.
Details
Format: Workshop
Cost: $2,905
Admission: OPEN, no application
Completion Time: 8 - 18 months