OCAD1004
-
Intermediate Adobe Illustrator
14462078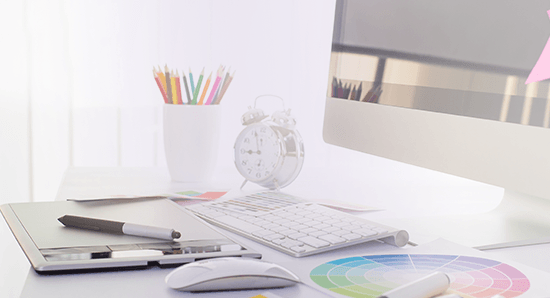 This course builds on the skills, creative techniques, and concepts taught in Introduction to Adobe Illustrator course.
Topics
Advanced techniques for working with paths
How to manipulate Bezier curves
How to use transparency and opacity masks, graphic styles, brush effects, symbols, pattern creation, and gradient mesh.
How to use advanced transformation tools, envelopes, filters, effects, and graphic styles
Advanced colour, 3D effects, type effects and blending techniques
Managing colour settings, print specifications, graphic file formats, pre-press production and high-resolution printing
Upon the successful completion of this course, you will have:
A firm grasp of many of advanced tools and methods available in Adobe Illustrator.
The ability to use these tools and techniques to produce typographic elements, logos, icons and illustrations
The skills to layout these elements in context, as a visual identity/product, a double page spread and/or brochure
Prerequisites
Completion of the following course or equivalent experience.
Recommendations
Introduction to Adobe Illustrator
Introduction to Web Art and Design
Western Continuing Studies has partnered with OCAD University to offer a wide range of courses to help increase your creative potential, enhance your creative career or explore new areas of self-expression.