WRBS6211
-
Presentations for Success
21201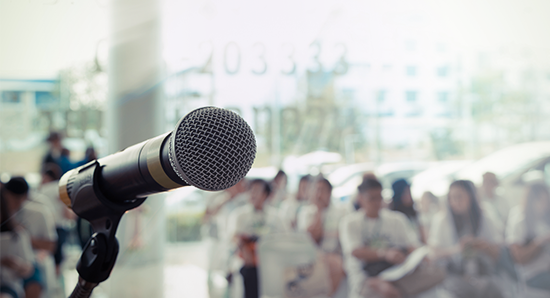 Experience the right training, tips and practice to eliminate your fear of public speaking and put any nerves you experience into positive energy. Discover step-by-step instructions and advice on every aspect of presenting: from preparation to delivery to assessment. Deliver a presentation once a week and receive detailed feedback from your course instructor and peers.
Topics
Planning and organizing a variety of presentations
Delivering impromptu and prepared presentations
The role of body language and nonverbal communication in presentations
Analyzing presentations performed by others
---

Financial Assistance
This course is eligible for Ontario Student Assistance Program (OSAP) micro-credential funding. Find out if you are eligible.
---
Recommendations
Come prepared to share your experiences, opinions and perspectives with the class.
All that is required is a strong desire to succeed and a willingness to learn and apply yourself.
Applies Towards the Following Certificates