Professional Certificate in Conflict Management Update
To adapt to a changing environment, and meet the needs of our learners in the coming year, this program is currently under review for 2021-2022. Please contact our office for programming options.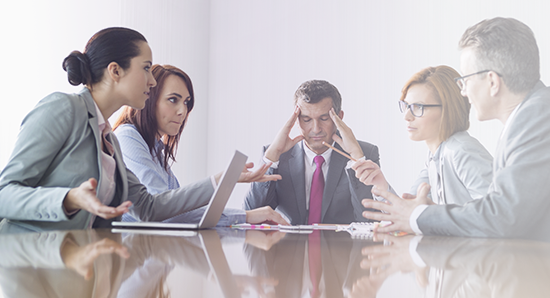 Promote healing and solve problems rather than imposing solutions.
This certificate offers proven techniques and strategies to identify needs and interests, and yield solutions. Choose from a broad range of conflict management courses that enable you to develop in-depth understanding and skills applicable in virtually any situation. Help your employees, coworkers or clients resolve their differences through mutual agreement, in a timely and confidential manner.
Depending on your learning or career objectives, you may choose either a mediation or a negotiation stream.
Designed for
Leaders, managers, and career-motivated individuals who wish to add this unique and valuable skill set to their repertoire.
Details
Courses: Two required, 112 hours of elective courses
Format: Workshop, online
Cost: $5200-$5475
Admission: OPEN, no application
Completion Time: 12 - 36 months
Course Equivalency
A maximum of 35 hours of courses completed at another institute may be accepted towards course requirements.
Request Information
Find out more. We'll be in touch within one business day.