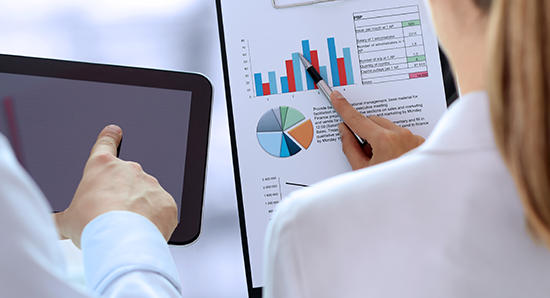 Increase your potential. Inspire excellence.
This 8-course professional certificate program is designed to empower you with the knowledge, strategies and techniques you need to deal with the real challenges faced at work each and every day. Good management is essential to organizational success. Build your business expertise and management skills by exploring a wide range of management theories combined with real-world practice and applications.
Designed for
Anyone, whether you are just launching your career, contemplating a career change, or already working in a management role.
Details
Courses: Four required, four electives
Format: Online
Cost: $4,360
Admission: OPEN, no application
Completion Time: 18 - 36 months
CIM Chartered Managers Canada Membership and Designation
This program is nationally accredited and can be used towards the educational requirement of the Certified in Management (C.I.M) and chartered Manager (C.Mgr.) professional designations.
All students enrolled in this program are eligible for a FREE Student Associate Membership while taking courses.
Simply navigate to cim.ca/student fill in your information, select Western as your Accredited Institution along with Professional Certificate in Public Sector Management.
To learn more about how to obtain your C.I.M. or C.Mgr. designation please visit the CIM Chartered Managers Website.
Other Professional Designations
Our courses have been developed to meet the standards of various professional associations:
Canadian Institute of Management,
Human Resources Professionals Association of Ontario,
Association of Administrative Assistants
and numerous others.
---
Course Equivalency
A maximum of two courses completed at another institute may be accepted towards course requirements.
Request Information
Find out more. We'll be in touch within one business day.