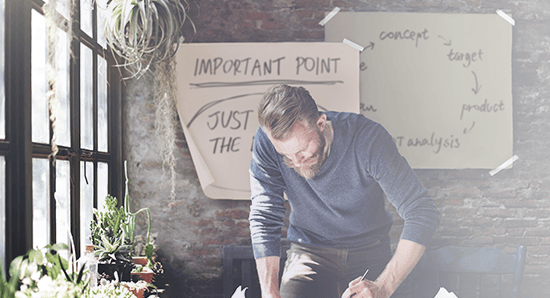 Learn innovative ideas to apply to your current and future business challenges.
In a world where change is the only constant, the need to be innovative has never been more crucial. Learn flexible, transferable and collaborative methods and tools for approaching problems in creative ways. Inspire others to develop and exercise innovation and creativity in problem-solving.
Designed for
Leaders, managers, and career-motivated individuals who need to find innovative solutions to new and evolving challenges.
Details
Courses: Three required
Format: Online
Cost: $1,199 (requires registration in all three courses)
Admission: OPEN, no application
Completion Time: under 12 months
Registration

Full Program $1198.50: Use discount code BUNDLE when you register for all three courses. Price adjusted at checkout.