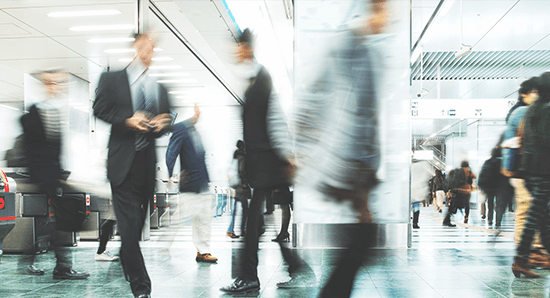 Change moves quickly. How will you respond?

Discover new ways to plan, implement and sustain change in your organization.
This accelerated certificate will teach you new strategies to manage change in a rapidly shifting environment. As organizations continue to face pressure from new technology, market developments and competition, the need for individuals who understand change management and possess the skills to drive innovation continues to grow.
Become a leader of change by discovering practical skills and strategies that can be immediately applied in your workplace. Hone your communication skills and build change to enable your organization to continuously evolve, innovate, and adapt to sustain success.
Designed for
Leaders and managers responsible for leading change initiatives, project managers, HR professionals, communication specialists, employees implementing change initiatives or seeking to improve their change management skills.
Details
Courses: One required, two electives
Format: Online
Cost: $1,144- $1,246 (requires registration in all three courses)
Admission: OPEN, no application
Completion Time: under 12 months
Registration

Full Program $1143.25- $1245.25: Use discount code BUNDLE when you register for all three courses. Price adjusted at checkout.