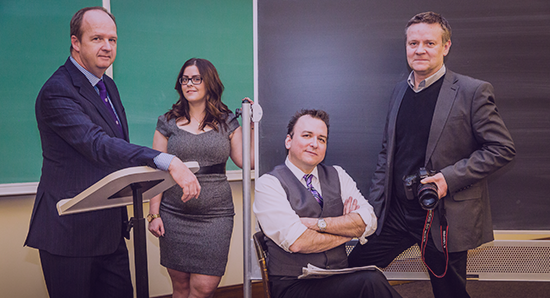 Shift opinions, tell a story, influence employee attitudes, and build relationships.
In this seven-course professional certificate program, we will explore techniques and strategies for communicating more effectively at work and develop your potential for professional success. Get empowered and empower your staff with professional tools designed to facilitate clear and concise communication.
Designed for
Those who are interested in a career in communications, as well as those who need to understand more.
Details
Courses: Seven required
Format: Workshops, Online, Evenings
Cost: $3175 - $3235
Admission: OPEN, no application
Completion Time: 9 -36 months
Request Information
Find out more. We'll be in touch within one business day.