LEAD6203
-
Leadership Communications
21006
Format
Online: with real-time learning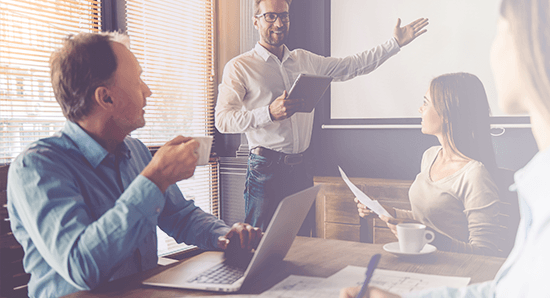 Understand the subtleties of communication and learn to adapt your style to meet different demands and situations. Explore and develop your own communication styles and learn how to apply them flexibly.
Topics
The importance of communication competency for leaders
Communication styles and approaches
Communication tools and skills for a variety of situations and audiences
Selecting media to aid in communicating values and ideas
---

Financial Assistance
This course is eligible for Ontario Student Assistance Program (OSAP) micro-credential funding. Find out if you are eligible.
---
Course Outline

Online Session Sample
View additional details including learning outcomes, goals and evaluation breakdown.
Recommendations
Come prepared to share your experiences, opinions and perspectives with the class.
All that is required is a strong desire to succeed and a willingness to learn and apply yourself.
Applies Towards the Following Certificates
Register - Select a section to enroll in