TADL6287
-
Teaching Online
21239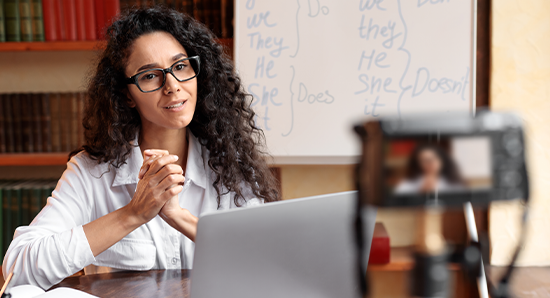 Explore the best practices in adult-centered online learning. Discover how to relate the theories and principles of adult learning to your personal online teaching approach/philosophy. Experience online learning from the perspective of both the educator and the learner.
Topics
Designing learning activities using online resources that encourage student engagement
Predicting and managing online classroom challenges
Delivering an on online class
Facilitating online discussions
Course Outline
Online Session Sample
View additional details including learning outcomes, goals and evaluation breakdown.
Recommendations
Come prepared to share your experiences, opinions and perspectives with the class.
All that is required is a strong desire to succeed and a willingness to learn and apply yourself.
Applies Towards the Following Certificates
Register - Select a section to enroll in