BSMG6219
-
Innovating from Within: Creative Intrapreneurship
31034907
Format
Online: with real-time learning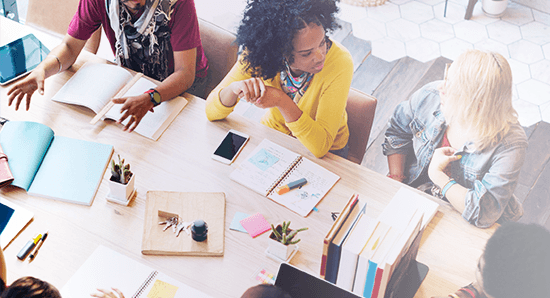 Learn strategies for creating corporate change from within your organization.
Practice and improve your creative thinking, communication skills, as well as your innovation and problem-solving techniques. Learn how to support innovation by creating opportunistic, intrapreneurial and experimental organizational cultures.

Topics
What is intrapreneurship and why does it matter now
Opportunity discovery and creation
Communicating innovation and value creation
Implementing ideas and scaling innovations
---

Financial Assistance
This course is eligible for Ontario Student Assistance Program (OSAP) micro-credential funding. Find out if you are eligible.
---
Course Outline
Online Session Sample
View additional details including learning outcomes, goals and evaluation breakdown.
Recommendations
Come prepared to share your experiences, opinions and perspectives with the class.
All that is required is a strong desire to succeed and a willingness to learn and apply yourself.
Applies Towards the Following Certificates
Register - Select a section to enroll in